HKAY Professional Corporation – You Can Rely Upon Our Professional Expertise!
HKAY Professional Corporation is one of the fast-growing professional accounting firms in Calgary and Toronto. We are a group of Designated Professional Accountants with over 20 years of practical experiences in providing accounting, taxation and business advisory services to hundreds of small businesses and individual clients domestically and internationally.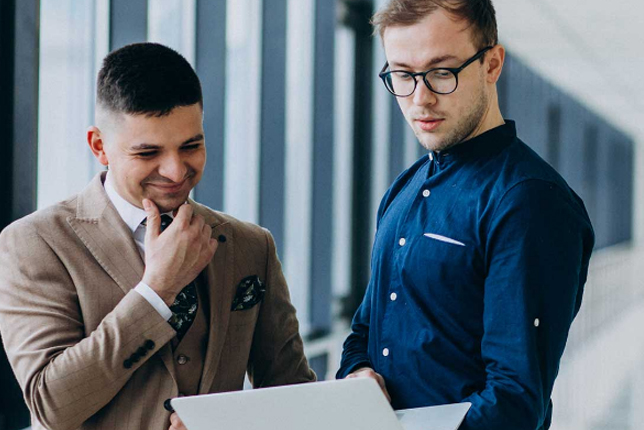 Testimonials
HKAY team worked patiently and carefully to help us put in place a strong financial management system. It is not an overstatement to say that we could not be where we are without your help. Thank you Team HKAY

Christian
Partner & Managing Director, Wooden Company
They've always performed excellent work, explained our financial situation clearly to a group of non-experts, and provided constructive advice. Well Done Team HKAY

Bianca
Managing Director, Mobile Company
HKAY streamlined our operations and simplified our lives. They quickly put our books and records in order. We know where we stand. Their practical and insightful advice on a broad range of our business affairs have propelled our sales to new levels.

Adam
Global Leader and Client Team Chair, Books Street
HKAY Professionals came to our rescue when our CFO left. They were able to quickly grasp our needs and propose candidates that made sense for what was required.

Bernard
President & Chief Executive Officer, Diamond Bills
HKAY Professional Corporation can help you
An entrepreneur spends countless sleepless nights to conceive the idea of a business. It takes volume of energy, effort and money to bring a dream into reality. When an idea is conceived to float a business, a series of questions pop up like
what should be the form of the business,
how can a business be Incorporated?
what are the other formalities/requirements to incorporate a business in Canada,
how and when to get GST registration,
how and when to report GST,
how to get finance from bank/financial institutions,
is it necessary to do payroll?
how to prepare payrolls,
registration with Workmen Compensation Board,
how to keep the books for the business
what are the tax returns, when are the tax returns due for reporting, how can such returns be prepared?
what type of internal controls does the organization need to safeguard its assets and interest of the stakeholders?
is it worth to acquire other business to expand our business? How to tackle complex matured transactions involved in such acquisition?
how to increase your profitability?
how to improve your cash flows?
how to minimize your tax liability by resorting to tax planning?
A perfect timely planning at every level of business not only reduces the risk from unseen future but it also provides wings to the business to grow at faster pace. HKAY Professional Corporation, can help you to resolve all the aforesaid issues you might have. You can count on our professional expertise to address your book keeping, accounting, taxation and business advisory needs.